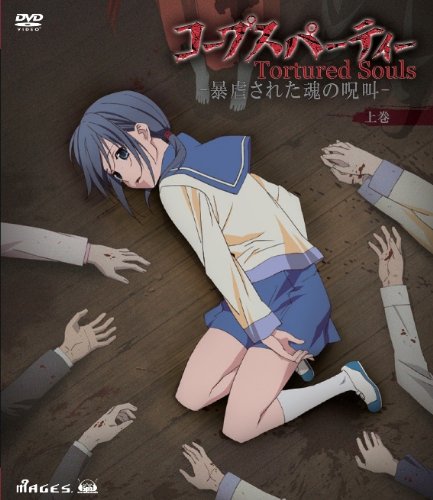 Originally a game, it's a horror anime with only 4 episodes. It'll be the most traumatic, gut-twisting and overall disturbing Anime of the horror genre you'll possibly ever see.

That's why it creates many different opinions, it's not for everyone. The anime is obviously rushed, but the story, horror feeling to it, animation and music are really good for that genre. Anyway, really worth a watch for any gore/horror fan, who prefers stories based on solving a mystery and survival. You've been warned. Proceed only if you don't mind a relentless amount of disturbing imagery.

Let me know what you think! Oh, and don't watch it when your family can walk in the room, or you might just get shipped to a psych ward in a nice white suit.