Hi there !
I'm new on this forum and have not found out where or if there is a thread to present oneself, sorry !
Maybe I haven't looked too thoroughly
Anyway, as I see that there is a DIY thread on this forum, I may as well present my own hobby.
I have always been interested in arcades, have not the space in my flat or the cash to buy an actual full-size cab nor a Japanese candy cab, so I decided to build my own.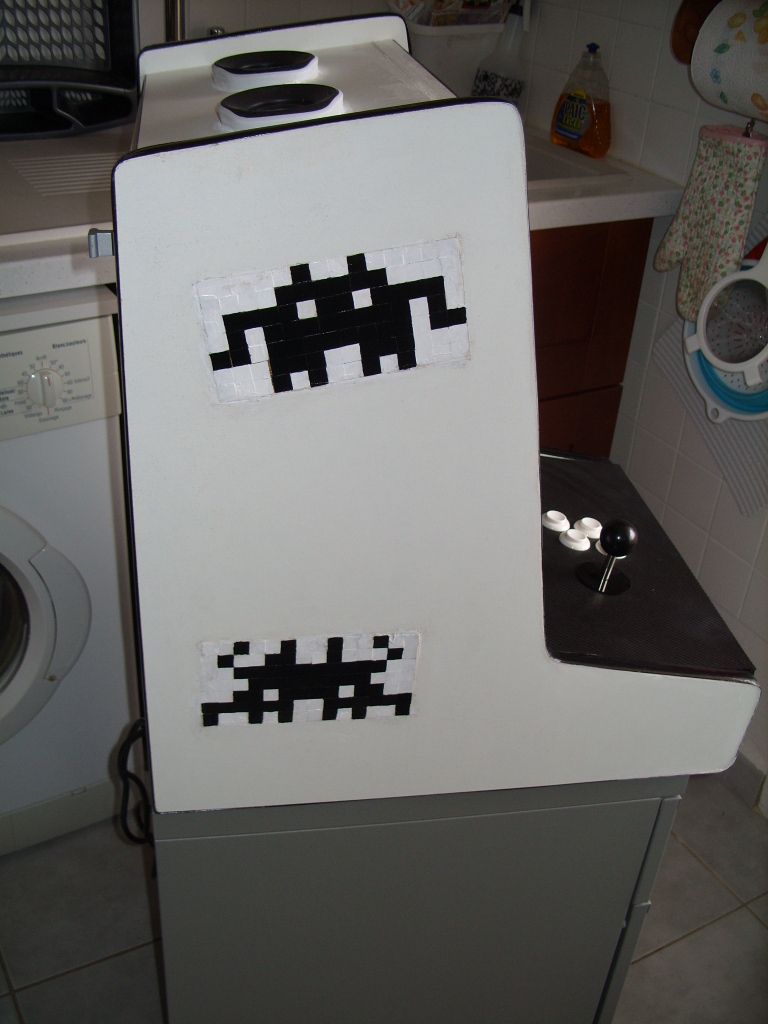 Notice that all the invaders on the build are ceramic tiles assembled in a mosaic pattern, painted and varnished for UV resistance.
This is a vertical shmups bartop. There are only arcade shoot'em ups on it, nearly 230, never had thought there were so many !
Anyway, I have also created a forum for bartop enthusiasts, I think it's the first and only one of this kind.
If you want to visit and hang around there also, you're welcome. We're very few, it's just a place for the kick of talking about our builds and whatever, but of course you're free to join us, even if you don't plan to build a bartop.
Be careful, though, it is a very addictive hobby
http://www.bartopmania.com