Alright, so I've regained some desire from long ago... Tweaking my desktop and theme a bit, to fit 'me'
First, here is a pic of my desk about a week or so ago (got some major upgrades shipping in and some received, will update);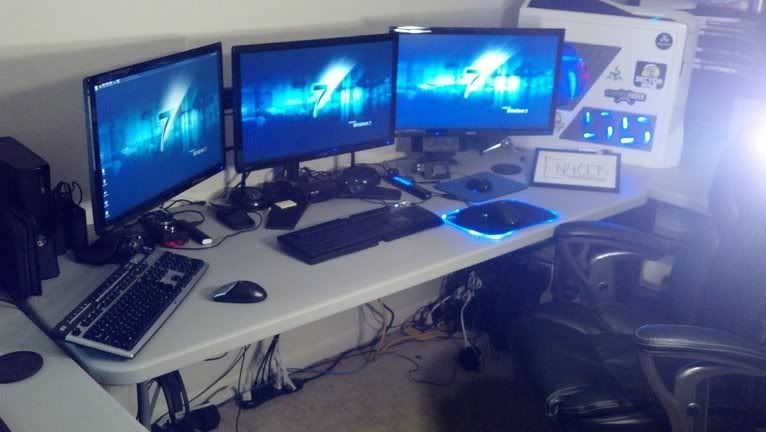 Here is a current pic of the desktop i've thrown together today;
Now to explain how that's custom or why its quite plain is; I like things clean and its very personal to me. Desktop explained below;
Carpe Diem - Seize the Day = This is tattooed on my right fore arm.
Carpe Noctem- Seize the Night = This is tattooed on my left fore arm.
EN4CER . . . Just one of my online aliases :-)
Now the Rain Meter is still a work in progress, but will get there and update once I am there. On top of this, I use Dexpot so it's really like I have 5 desktops in total, allowing me to REALLY sort out my running programs and stay un cluttered.
Now, what do you use?